In the animal illustrations the animal is the center of attention, placed directly in front of the viewer. However, unlike most bestiary illustrations in medieval manuscripts, each animal is depicted in front of a complex background. The background usually recedes into the distance, giving a sense of depth. These images are reminiscent of landscapes painted in the Netherlands in the years before the book was published, by such artists as Pieter Bruegel, Joachim Patenier and Gillis van Coninxloo, where the landscape is often a backdrop for the people or objects in the foreground.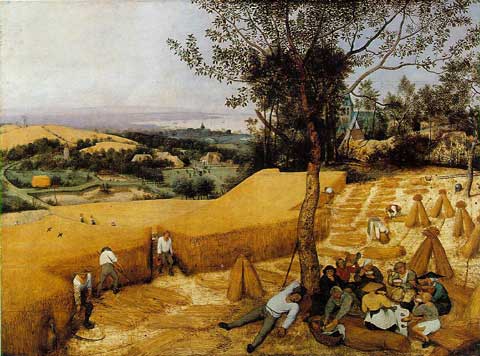 Pieter Bruegel (the elder): The Harvesters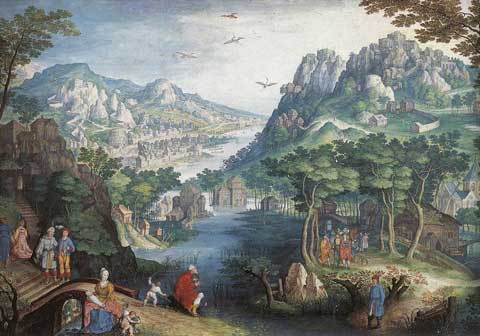 Gillis van Coninxloo: Mountain Landscape with River Valley and the Prophet Hosea
As in the Coninxloo painting, van der Borcht's landscapes frequently have buildings - castles or ruins - perched on mountains.

Detail of Vulture illustration
Some of the castles are finely drawn, with detailed architectural features, such as the one below that includes a drawbridge.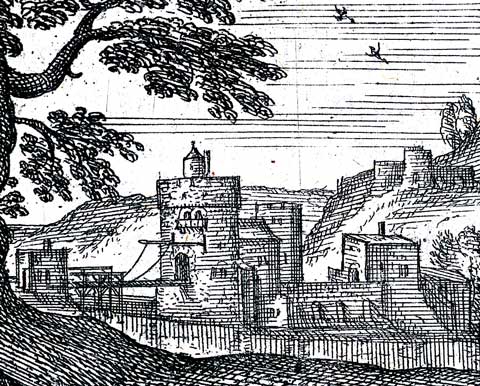 Detail of Snake illustration
In some cases, the building in the landscape are fanciful, as in the example below; such a scene with its obelisk and pyramids is unlikely to have been found anywhere in van der Borcht's world.
Detail of Ant illustration
Van der Borcht also included realistic domestic scenes, including farmsteads and other rural landscapes. These are likely scenes that he was familiar with himself.
Detail of Stork illustration
Van der Borcht's depiction of houses is very similar to that found in several Bruegel paintings.
Detail of Ant illustration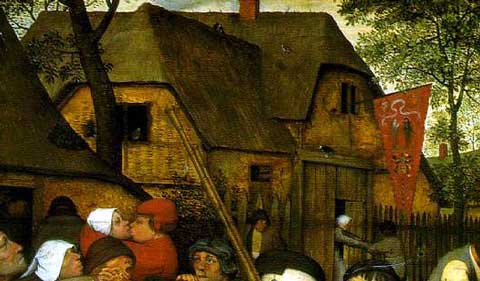 Pieter Bruegel (the elder): The Peasant Dance (detail)
The tranquil scene below is perhaps part of a village, with the tall buildings and cylindrical tower similar to those in the Bruegel "Village Feast" painting.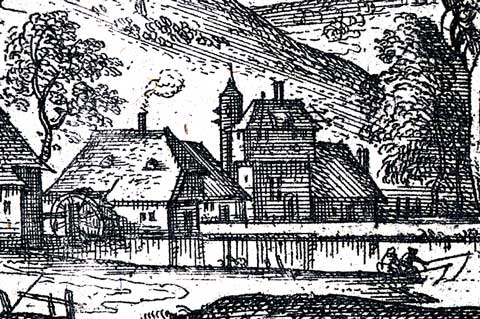 Detail of Snake illustration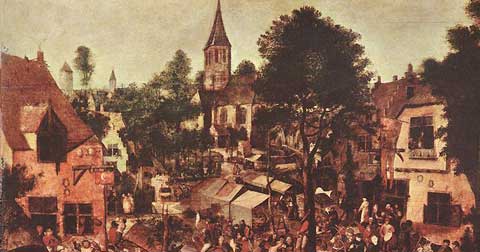 Pieter Bruegel (the younger): Village Feast (detail)
Illustrations:
Landscapes